Registration
Devoxx Poland 2018 registrations is now open @ http://reg.devoxx.pl
The last year Devoxx Poland tickets has been sold out around May, you've been warned! Secure your ticket now and enjoy lower price.
Cancellation
Cancellation of registration after payment is not possible. We provide discounted Early Bird tickets and refunds of cancelled tickets can lead to abuse by registering early and cancelling it shortly before the conference.
However, you can transfer ticket to other person anytime before the conference.
Prices
Devoxx Poland 2018 Early Bird Standard Conference tickets (available until 31st January) start from 699 PLN (175 EUR) + 23% VAT for all 3 days. The closer to the conference, the price is higher.
You can also buy Premium Conference ticket that gives you access to exclusive Dinner with speakers.html and special gift. Last year special gift was very high quality laptop bag. You can be assured that this year the gift will be even nicer.
If you are not living in Krakow, you need to consider Devoxx Total eXPerience ticket. It gives you 2 nights at Q Hotel Plus **** which is just next door to conference venue. We have not only secured the lowest rate for rooms, but also this hotel usually run out of rooms very fast. You can extend your hotel stay by responding to registration confirmation email or directly in the hotel. Additional night will cost 120 EUR + VAT.
Call For Papers
The Devoxx Poland 2018 call for papers is now open till 28th February 2018. We will start reviewing submissions on 1st March 2018. You can expect accept/refused email around mid April.
Venue
ICE Krakow Congress Centre
ul. Marii Konopnickiej 17
Kraków 30-302
Poland
Tel.: +48 12 354 23 00
Google Map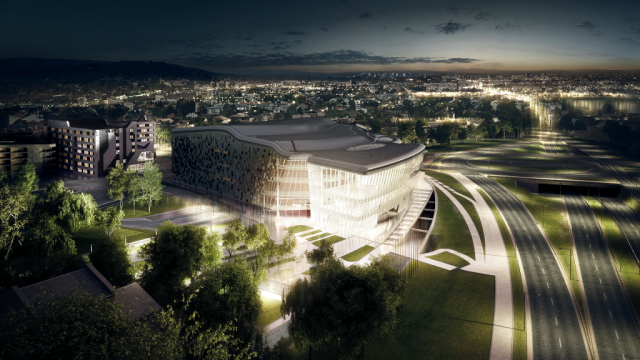 Import Note: Make sure you use the Main Entrance that is from the South of the building.
Devoxx friendly Hotels
There are special discounts for Devoxx participants in following hotels.
Event Types
Conference talks are 1 hour presentations (*)
Tools in Action are 30 minutes presentations demonstrating a programming tool (*)
Hands-on Labs are 3 hour hands-on sessions
Quickie are short 15 minute presentations during Lunch breaks
BOF sessions are 60 minutes long, scheduled in the evening and are informal
(*) Recorded and available online after the conference
Badges
If you are speaker, sponsor or participant of Devoxx Poland, fell free to use one of our badges below on your website.

Wristbands/IDs
We are examining many different ways of identification that will be the least intrusive and at the same time the most usable.
IMPORTANT NOTE: No matter what solution we will choose, wristbands/IDs are strictly personal and can't be shared!
eTicket
We'll email your eTicket 2 weeks before the conference using your registration email.
Make sure you remove info@devoxx.pl and registration@devoxx.pl from your spam folder.
Twitter
Follow us on Twitter for real-time updates.
Facebook
Like us on Facebook and receive more detailed information about the different Devoxx editions and general updates.
Video Recording
All Conference talks, Tools in Action and Keynotes will be recorded and available online after the conference.
Map
You can find most important places for Devoxx Poland on this map. There is ICE conference venue, hotels, pubs, restaurants, sightseeing places, etc. If you think we need to add something to the map, please email us.

Public Transport
If you want to travel by public transportation here is very useful service. We have already put the Conference Venue as a destination point.
Car parking
If you decide to travel by car, please notice that there is 100 free parking spots in the ICE underground parking. However, before you enter the parking, please grab a parking ticket from registration desk. If you enter the parking without that parking ticket (or take one at the parking gate), you will have to pay for parking. Please note that there will be 2500 people, so if you don't need a car, please use public transportation, bike or your own foot. This way those who travel from outside of Krakow by car will have place to park.
You can also park in front of the ICE conference centre. However, those areas are not reserved for conference participants.
The last resort is the paid parking at the old Hotel Forum. You can find more information here and price list is here.
Organiser
Grzegorz Duda Developers World
ul. Wielicka 91/4
30-552 Krakow
Poland
VAT ID/NIP: PL679-253-66-46
Registration Number/Regon: 120770736